Reflections on Confronting Death
He who dwells in the shelter of the Most High will abide in the shadow of the Almighty. I will say to the LORD, "My refuge and my fortress, my God, in whom I trust." (Psalm 91:1-2 ESV) Monday of this week was a day of mourning.  Death came and snatched away life.  I turned to Psalm 91 - a passage I often look at for comfort.  And I was thinking about the promise: that whoever lives under...
3 tags
"The Christian life is a great paradox. Those who die to self, find self. Those..."
– Excerpt from David Powlison, Seeing With New Eyes (P&R Publishers, 2003), 161.
2 tags
Favourite Book of 2012
I received a free eBook this year, and it caught me off-guard.  It's not the book I expected it to be.  And has it has marinated in my soul, I've found it has resonated with me deeply.  Sensing Jesus by Zach Eswine was my favourite read in 2012. What I thought I would find was a pastoral theology of Jesus' ministry.  Instead, I found the honest reflections of a man who has...
1 tag
Favourite Reads in 2012
This year allowed me the opportunity to dive back into books in ways that I haven't done in years.  Let me give you a few of my highlights (in no particular order).  I'll save my favourite read for tomorrow. Pierre Berton's War of 1812 Since 2012 was the bicentennial of this famous war, and since we live close to many of the battlesights, I picked up this book....
2 tags
"How suddenly a baby cries and all forever change As shepherds leave the angel..."
– Music by Keith Getty, Kristyn Getty and Fionán de Barra. Lyrics by Kristyn Getty. Copyright © 2011 Gettymusic and Fionán de Barra; admin by Music Services. Narnian Reel; Keith Getty and Fionán de Barra. Copyright © 2011 Gettymusic and Fionán de Barra; Admin by Music Services
2 tags
4 tags
Waiting No More...
The achiness of his bones awakened him.  It was still dark, but his body's groaning left him restless.  The darkness seemed so much darker, but morning would soon break.  Rolling over to get up took so much more energy now – age hadn't been so kind.  In the past few years, his health had been poor.  At one point, he wasn't sure that he'd make it.  For weeks, the pain had made him delirious.  He...
Many will rise and fall at the birth of this...
"Rise and Fall" By Daniel Renstrom, 2009 The dawn of the light Is breaking tonight At the birth of this dangerous boy. And shepherds and kings Bow down and sing At the birth of this dangerous boy. Many will rise and fall At the birth of this King, the birth of this King. Many will rise and fall At the birth of this King, the birth of this King. Those who oppose Stumble on this Stone At the...
3 tags
"From the depths of woe i raise to Thee the voice of lamentation. Lord, turn a..."
– Martin Luther, From Depths of Woe I Raise To Thee Indelible Grace has an updated version here.
2 tags
"Stretch out Thine arm, victorious King, My reigning sins subdue, Drive the old..."
– Isaac Watts, How Sad Our State by Nature Is Listen to Indelible Grace's version, O Help My Unbelief
Waiting in Prayer
There's a growing trend in year-end sales. "Self-gifting" is the new economic engine. Accelerated by Black Friday and End of Year deals, savvy shoppers have decided that they want to buy now rather than wait.  In a world of no money down, no interest, no payments for 12 months, there is little incentive to wait. "You snooze, you lose," the saying goes. You can have your 50" LED HDTV and buy...
"I did not have what was His; He did not have what was mine. He assumed what is..."
"Spend your time in nothing which you know musy be repented of; in nothing on..."
– Richard Baxter
3 tags
Provoked by Idols
I remember vividly my first encounter with an idol.  It was the first day of second grade, and the Buddha-like figure sat prominently at the front of the carpeted area where we gathered for every activity, story, and lesson.  Coming to the carpet, our teacher instructed us to look to the statue and sit quietly in an Eastern meditation posture. Whenever I read the statement about Paul's...
2 tags
Courage to Stand by Faith
Everyone, it seemed, was on his side: the emperor, the leading churchmen, the politicians.  Arius, a popular, well connected theologian made a lot of sense.  His songs were catchy and sung in churches across the continent.  He had convinced the world through song and sermon that Jesus Christ was divine in nature but not one in substance with the Father.  Jesus was "a son of God," if...
3 tags
Suspicion of God
"To doubt the good will of God is an inborn suspicion of God with all of us. Besides, the devil…goes about seeking to devour us by roaring: 'God is angry at you and is going to destroy you forever.' In all these difficulties we have only one support, the Gospel of Christ. To hold on to it, that is the trick. Christ cannot be perceived with the senses… The heart does not feel His helpful presence....
4 tags
Everyday Church
At the heart of our vision is not a new way of doing events but the creation of word-centered gospel communities in which people are sharing life with one another and with unbelievers, seeking to bless their neighborhoods, "gospeling" one another and sharing the good news with unbelievers. The context for this gospel-centered commu­nity and mission is not events but ordinary, everyday life. ...
3 tags
No other gods
I was surprised by the topic on CBC Radio One's religion program Tapestry: Idolatry for Beginners. It examined our obsession with money, celebrity status, or sex and how they keep us from connecting with the transcendent.   Why the surprise? To contemporary people, idolatry conjures up notions of primitive peoples bowing down before statues. For some, Sunday school stories such as the...
The Gospel in 7 Words
Here's my attempt: "Christ died and rose for repentant sinners." Check out what others have said here.
3 tags
Needing Correction
"We often think we have no need of anyone else's advice or reproof. Always remember, much grace does not imply much enlightenment. We may be wise but have little love, or we may have love with little wisdom. God has wisely joined us all together as the parts of a body so that we cannot say to another, 'I have no need of you.' " - John Wesley
When Friends Let You Down
I think what one has to remember when people "hurt" one is that in 99 cases out of a 100 they intended to hurt very much less, or not at all, and are often quite unconscious of the whole thing. I've learned this from the cases in which I was the "hurter." When I have been really wicked and angry and meant to be nasty, the other party never cared or even didn't notice. On the other hand, when I...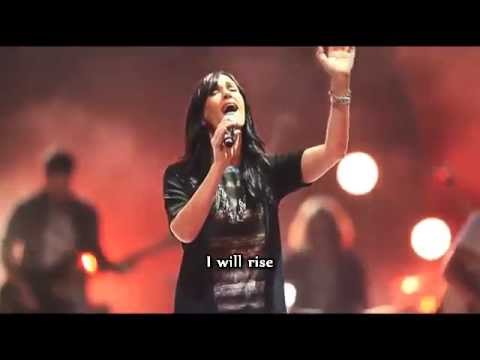 4 tags
Drive Created: Why are we here? Part 1
In 1924, British runner Eric Liddell made his way to the 1924 Paris Olympics.  As a celebrated track athlete, Liddell  had made his way to Paris to compete in several events.  When questioned by his sister as to why he has put so much focus and energy on running, Eric says to her: "I believe that God made me for a purpose. But He also made me fast, and when I run, I feel His...
2 tags
"But what we suffer from to-day is humility in the wrong place. Modesty has moved..."
– G.K. Chesterton, Orthodoxy [Garden City, NY: Doubleday and Co., 1957], pp. 31-32
4 tags
The Power of Words
His children were being threatened, and he held nothing back.  He told his children to watch out for these accursed children, creatures of instinct, blights, having eyes full of adultery, ravenous for sin, hearts trained for greed.  These enslaved people would have been better off if they had never known the truth because they are like dogs returning to their vomit. These are not the words of...
Grow in Grace
One of my favourite past times has been taking seeds and growing little plants.  Throughout the years, I've enjoyed growing little orange trees from my breakfast fruit; coffee trees from some beans that never got roasted; maple trees from the keys that fell from a neighbour's glorious tree.  There is something so incredible about planting, watering, and watching growth.   In gardening, there is...
2 tags
Where is the Promise of His Return?
Have a headache?  Pop a liquid gel caplet and within 30 minutes it's working.  Hungry? Place your dish in the microwave and enjoy a hot dish in 30 seconds.  Want to find and read a book?  Go online and download it within 15 seconds and start reading.  Want to contact someone?  Text them to get an immediate response. The blessings of living in an instantaneous society mean that we become...
2 tags
Substitution: The Ground of the Atonement
"No one of the theories of the atonement states all the truth nor, indeed, do all of them together. The bottom of this ocean of truth has never been sounded by any man's plumb-line. There is more in the death of Christ for all of us than any of us has been able to fathom…. However, one must say that substitution is an essential element in any real atonement" (A. T. Robertson, The Minister and His...
You Become What You Behold
You resemble what you revere, either for ruin or restoration - G.K. Beale
2 tags
Jonathan Edwards on Heaven
"The enjoyment of God is the only happiness with which our souls can be satisfied. To go to heaven, fully to enjoy God, is infinitely better than the most pleasant accommodations here. Fathers and mothers, husbands, wives, or children, or the company of earthly friends, are but shadows; but God is the substance. These are but scattered beams, but God is the sun. These are but streams, but God is...
2 tags
Great words on affirmation
Puritan Richard Baxter said, "They love those who best esteem them highest. The fault of these admirers can be extenuated and easily forgiven. If you would have his favor, let him hear that you have magnified him behind his back and that you honor him…" John Calvin says, "We readily believe those whom we know to be desirous of our welfare, connecting the hearing of those around us with our...
"For too long, we've called unbelievers to 'invite Jesus into your life.' Jesus..."
– Russell Moore, Christianity Today, "A Purpose Driven Cosmos," February 2012, Vol. 56, No. 2, Page 31. (via sixsteps)
Internalizing the Word
The challenge had been laid down. My dad said he wanted us to memorize one hundred verses over the year. I was 11. One hundred verses seemed daunting, and I wondered how I'd ever do it. But since our church was celebrating 100 years, part of the challenge to the congregation was to take in and memorize 100 verses.   One of the great privileges of growing up in a Christian home was the...
Great quotes from Luther's Commentary on Galatians
  The world bears the Gospel a grudge because the Gospel condemns the religious wisdom of the world. Jealous for its own religious views, the world in turn charges the Gospel with being a subversive and licentious doctrine, offensive to God and man, a doctrine to be persecuted as the worst plague on earth. As a result we have this paradoxical situation: The Gospel supplies the world with the...
4 tags
The Essentials of Christianity
Being a Christian doesn't only mean that you subscribe to a certain set of doctrines. There are other equally important things that must be true. Jonathan Edwards explains. It is essential to Christianity that we repent of our sins, that we be convinced of our own sinfulness, that we are sensible we have justly exposed ourselves to God's wrath, that our hearts do renounce all sin, that we...
2 tags
The Grace of Adoption
From Thomas Watson, A Body of Divinity: "We have enough in us to move God to correct us, but nothing to move him to adopt us, therefore exalt free grace, begin the work of angels here; bless him with your praises who hath blessed you in making you his sons and daughters."
3 tags
Me Worship?
There's nothing quite like taking a child through the check-out line at the grocery store.  After spending a long time walking along or sitting in the shopping cart, marketers know that a well-placed chocolate bar, pack of gum, or a colourful candy wrapper will grab the child's attention as they wait for the clerk to scan each item.  And that eye-catching item becomes more than...
3 tags
Patience in Controversy
John Newton: "In controversy, commend your opponent by earnest prayer to the Lord's blessing. If a believer, deal gently with him for Christ's sake. The Lord loves him and bears with him; therefore, you must not despise him or treat him harshly. The Lord bears with you and expects you to show tenderness from a sense of the much forgiveness you need yourself. Soon you will meet...
2 tags
The Dangerous Side of Being an Encourager
People like Barnabas are always needed in the church.  They are peacemakers, the go-betweens who seek no glory for themselves but only seek to bring out the best in others.  But "would-be" Barnabases of today need to hear a further lesson from this outstanding biblical figure.  Barnabases want everyone to be happy, but sometimes it simply is not possible to please everyone without serious...
1 tag
The Anti-Trinitarian, Anti-Gospel,...
Russell Moore: Pornography is a universal temptation precisely because it does exactly what the satanic powers wish to do. It lashes out at the Trinitarian nature of reality, a loving communion of persons, replacing it with a masturbatory Unitarianism. And pornography strikes out against the picture of Christ and his church by disrupting the one-flesh union, leaving couples like our ...
3 tags
Moral Relativism and the Ability to Drawing Lines
Last week for his Breakpoint program, Chuck Colson told about the recent experience of a member of our church, Dr. Stephen Anderson, who teaches philosophy at A.B. Lucas Secondary School in London, Ontario. His students had just finished a unit on metaphysics and were about to start one on ethics. Colson writes about Anderson's plan for getting the conversation about ethics going. To jump...
3 tags
God's Empowering Presence
There's something freeing about a fresh start. We hope that a new year, a new job, a new town, or school will make things work out differently. We'll have a different routine, work harder, get better grades, have better relationships, improved eating, sleeping, and exercising.  But it only takes a short while to realize that old patterns have resurfaced. The laziness that affected us last year...
2 tags
Preparing for Sunday
"In the name of God, brethren, labor to awaken your own hearts, before you go to the pulpit, that you may be fit to awaken the hearts of sinners.  Remember they must be awakened or damned, and … a sleepy preacher will hardly awaken drowsy sinners.  Though you give the holy things of God the highest praise in words, yet, if you do it coldly, you will seem by your manner to unsay...
2 tags
Trusting God in Adversity
"It would be a very sharp and trying experience to me to think that I have an affliction which God never sent me, that the bitter cup was never filled by his hand, that my trials were never measured out by him, nor sent to me by his arrangement of their weight and quantity"    - Charles Spurgeon, as quoted in Darrel W. Amundsen, "The Anguish and Agonies of Charles...
2 tags
Crucifying the Technological Interrupter in Me
I was standing in line at the store, talking on my cell phone, when it was my turn to complete my transaction at the till.  I had a moment of awkwardness - what do I do?  Keep talking?  Hang up?  Ask the person to hold on for a minute? Technology - especially smart phones - have created an interesting social experience out in public.  The most important person often becomes the person who is...
2 tags
Crucifying The Interrupter in Me
You've done it.  I've done it.  Someone starts talking and you're ready to finish their sentence.  You've heard it before.  Maybe it's subconscious.  Maybe it's intentional.  Maybe it's a pattern that's developed because of thoughtlessness.   Interrupting is an incredible form of pride.  Interrupting says, "I know what you'regoing to...
3 tags
The Fuel of Marriage - Keller
Tim Keller on how satisfaction with Jesus fuels marriage: The simple fact is that only if I love Jesus more than my wife will i be able to serve her needs ahead of my own.  Only if my emotional tank is filled with love from God will I be able to be patient, faithful, tender, and open with my wife when things are not going well in life or in the relationship.  And the more joy I get from my...
1 tag
Great Reads in 2011
Nothing stimulates the mind like a couple of good books.  In 2011, four books stand out: 1.   The Meaning of Marriage by Tim and Kathy Keller.  Keller examines Ephesians 5 and shows how the biblical view of marriage gives us the power, mission, and fortitude for a strong marriage.  Deconstructing the cultural ideals, the Kellers show that God's design for marriage is grounded in the good...
1 tag
Cruciformity - Shaped by the Cross
Cruciformity.  It's a strange word.  When something is cruciform, it's in the shape of the cross.   In many places, church buildings are designed in the shape of a cross.  In the dark ages, soldiers had their swords shaped like a cross to remind them who they fought for.  And for Christians throughout the ages, the cross became the definitive symbol woven into fabric, imprinted on...